Hospitality & Hotel Security Systems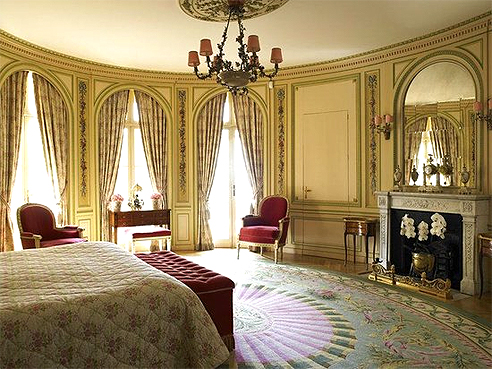 Hotel Security Systems & Surveillance Management Systems
As a prestigious hotel, you need to ensure that your customers receive your best service, at all times. Additionally, you will want to ensure the safety and security of your guests, some of whom may be in the public eye, or have particular security concerns.
Business intelligence systems from Amax can help you monitor the performance of your team, while ensuring the safety and security of every guest.
With continued advancements in security systems such as hi-definition cameras and video analytics software, the latest digital systems can deliver improvements to all aspects of your hotel including:
Improved security for your important guests
Improved customer service and hotel operations
Increased efficiency and profitability
Improving customer service with video surveillance & analytics
As a hotel, naturally, your number one priority is to provide the highest standard of customer service to your guests. Our state-of-the-art monitoring systems can help you to:
Identify important guests to manage their arrival as efficiently as possible
Monitor baggage journey from check-in right through to rooms
Monitor the appearance and cleanliness of communal areas, corridors and rooms
Allow staff to better assist guests as they move between you facilities
Reduce waiting times by monitoring and managing all staff
With our Hotel security systems & CCTV monitoring of your car parking facilities, you can easily manage the coming and going of guests for maximum convenience and discretion. 24 hour monitoring of car parks and restricted access will also ensure that your important guests' cars remain secure during their stay.
Our systems are all internet-enabled, so are ideal for large sites or multi-site operation, and can be monitored from a central point, or even remotely if you prefer.
Monitoring hotel operations for improved profitability
Your security systems should allow you to closely monitor all aspects of your business to improve profitability. Monitoring your processes and services in action can help you streamline your operations.
Video business analytics from Amax include:
Live data feeds at each till ensuring each transaction is correct
Monitoring storage rooms- protecting your key assets
Reducing food waste and safeguarding food hygiene with access control and CCTV
Managing of housekeeping staff for improved customer service
Recording and rewind CCTV to eliminate false claims
Fewer cameras and a more efficient system for lower electricity & maintenance costs
Providing unmatched return on investment
Our team have a proven track record working with some of the UK's most prestigious hotels, including The Ritz Hotel, London. By investing in an easy to use system, with eyes on all aspects of your operations and security, large sites are easily managed and the ROI hard to beat.
Not only will we ensure that your security and safety arrangements are compliant with current legal obligations, but also the requirements for the necessary level of insurance that you require.
For real business intelligence that will improve you hotel's performance, call one of our experts today on 020 8427 2242.
Case study for Hotels sector
Speak to our Hotels sector specialist
Get in touch with us today to find out how we can help your business with our products & services.