Security for nurseries, schools, colleges & universities
The issues of both security and fire safety are high on the agenda of any school. With 100's of children in your care, the responsibility to ensure that both pupils and staff are protected can weigh heavy on any responsible person's shoulders. At Amax Fire and Security, our FREE security surveys and fire safety surveys can provide you with clear identification of the risk your school may face, and advise you of the best fit solutions to help you mitigate such risk and secure your property at the highest level.
Complete Service Providers
With a proven record of working with schools and colleges, we can provide an expert and complete solution to your security and fire safety requirements. Do you need:
Monitored intruder alarms to provide protection during closing hours
The latest CCTV systems to deter potential intruders from your property
 Access control to ensure the highest level of security and monitoring of everyone on your premises
Monitoring of bullying
Linking your register with sophisticated access control
Segregation of public and private areas
Access control for out of hours extra curricular activities
A flexible system to allow you to lease out your premises to external suppliers
Integration with third parties to create cashless environments
Cross campus management to ensure that you know the whereabouts of your pupils at all times
From planning and designing your system, to installation and maintenance, we can assist with every aspect of your security and fire safety needs. Whether you require a new fully integrated security and safety system or upgrades and maintenance for an existing system, our expert team, can assist you in creating your individual solution.
We are not tied to any single manufacturer, so we can choose the right product for your school. We ensure these are always of the highest quality, and we are always reviewing new products on the market such as high definition megapixel CCTV and biometric access control, to provide the most recent technological developments and best protection to our clients.
Amax are accredited by NSI, meaning you are guaranteed security services that meet all European standards for performance.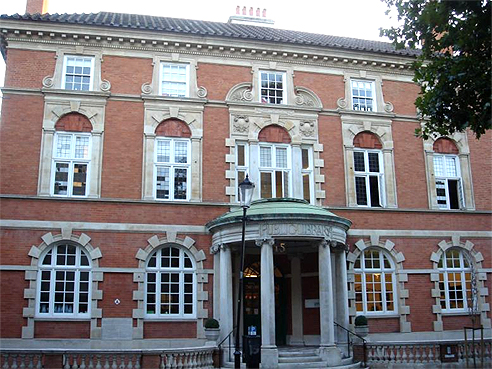 Not only do we ensure that your security and safety arrangements are compliant with current legal obligations, but also the requirements for the necessary level of insurance that you require. We are able to install the Redcare, Redcare GSM and Dualcom systems to link your monitored security and fire safety systems directly through to the emergency services, either through telephone lines or wireless radio networks.
Amax fire and Security will not only provide you with the peace of mind that your school is protected, but also the most advanced security solutions with the very best in service and after sales care and maintenance.
To find out more about how Amax can assist you with your security needs or our FREE security survey, or our FREE fire safety survey call one of our expert team on 020 8427 2242
Case study for Education sector
Speak to our Education sector specialist
Get in touch with us today to find out how we can help your business with our products & services.