Future Fibre Technologies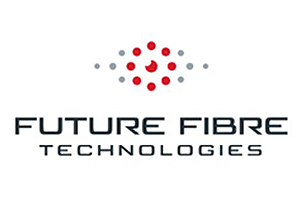 We are proud to be partnered with 'Future Fibre Technologies'.
As an Ava Group company, Future Fibre Technologies have been chosen by some of the most security conscious industrial, military and government organisations in the world to provide the optimum solutions to secure high value assets and infrastructure.
They are a world-leading manufacturer of fibre optic intrusion detection and location products, providing services across six continents. As such, they are a critical partner of Amax Fire and Security.
In the ever-evolving realm of security, we at Amax Fire & Security continuously seek innovations that redefine our offerings. Our collaboration with Future Fibre Technologies underscores this commitment. As the realm of security has undergone transformational changes, fibre-optic technology has emerged as a pivotal component, and no one does it better than Future Fibre Technologies.
The Ava Group is a market and world leader when it comes to risk management. Some of the world's most security conscious organisations exclusively rely on Ava Group companies to provide their solutions.
The Ava Group offers a variety of complementary solutions. This includes:
Perimeter Intrusion Detection
Pipelines and Data Networks
Access Control
Securing Infrastructure
Storage of high value assets
Risk Consultancy
The Ava Group has an established history of delivering first class services and technologies.
Revolutionising Security with Future Fibre Installation
Embracing the future requires us to integrate revolutionary tools today. Our partnership with Future Fibre Technologies allows us to adopt the most cutting-edge future fibre installation techniques. By doing so, we provide optimised and sophisticated security infrastructures that serve the modern needs of our clients. From corporate establishments to residential complexes, our installations are tailored to perfection, ensuring maximum coverage and protection.
The Science behind Future Fibre Technologies
It's not just about utilising state-of-the-art tools; understanding them is equally critical. Future Fibre Technologies is an epitome of innovation, employing advanced fibre optic sensing and data algorithms. These intricacies allow for pinpoint accuracy in threat detection, making it an invaluable asset in our security arsenal. We, at Amax Fire & Security, seamlessly blend this technology into our solutions, ensuring that our clients always remain a step ahead in security preparedness.
Pioneering the Security Frontier with Future Fibre
In our journey to offer unmatched security solutions, aligning with pioneers is imperative. Future Fibre Technologies stands as a beacon in fibre-optic security solutions. Their expertise, combined with our security know-how, means that we can deliver unparalleled protective measures, keeping assets and individuals safe from potential threats.
Why choose future fibre over traditional security systems?
Future fibre technologies offer enhanced sensitivity, accuracy, and can cover vast perimeters without a drop in performance. It represents the next-gen in security systems, prioritising proactive threat detection.
How does Amax ensure a seamless future fibre installation?
We collaborate directly with Future Fibre Technologies, harnessing their expertise and pairing it with our on-ground experience. This ensures every installation is streamlined, efficient, and effective.
Are Future Fibre Technologies suitable for all environments?
Absolutely. The adaptability and precision of these technologies make them ideal for diverse environments, from urban establishments to remote locales.
Speak to our Future Fibre Technologies specialist
Get in touch with us today to find out more about how we can help you with Future Fibre Technologies products & services.