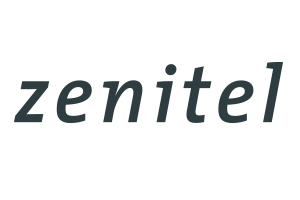 Zenitel & Amax Fire & Security: Reinventing Communication Security
We selected Zenitel because they are a leading and innovative player in instant audio and data communication. Their key offerings include Public Address, Radio and Intercom, complemented by a wide range of supplementary systems.
Zenitel are fully committed to continuously improving operations and enhancing your experience as a customer. They have a strong presence in both the onshore and offshore secure communications market through their global brand, Vingtor-Stentofon. Vingtor-Stentofon provides integrated security communications for environments where life, property and assets are at stake.
Zenitel Intercom: The Sound of Safety
Zenitel intercom systems aren't just about transmitting voices; they're about ensuring clarity, precision, and reliability at all times. In challenging environments where every second counts, Zenitel intercoms provide the impeccable sound quality that makes all the difference. Amax Fire & Security recognises this strength, integrating these intercom systems into broader security solutions, offering clients a seamless and effective communication experience.
A Strong Network: Zenitel Distributors & Amax
Being associated with Zenitel has another profound advantage – direct access to a comprehensive network of Zenitel distributors. This association facilitates timely access to the latest products, upgrades, and innovations from Zenitel. At Amax, we leverage this network, ensuring our clients are always equipped with the latest and most efficient in communication security technologies. Our commitment, combined with Zenitel's technological prowess, guarantees unmatched security services.
Zenitel key products include:
Public Address systems: Exigo – Networked IP PA/GA Public Address System & SPA – Cost-effective PA/GA system for maritime safety
Intercom systems: With features and functions so advanced, our systems have been implemented and proven in the most demanding of environments
Two-Way-Radio: MOTOTRBO & TETRA
Entertainment
Sound Reception
Future-Proofing Communication Security
Security is not static. It evolves, adapts, and with companies like Zenitel leading the charge, it often sets benchmarks. By continually evolving our methodologies and embracing Zenitel's innovations, we promise a security ecosystem that's future-proof. Every product, every solution, is a testament to our commitment to staying ahead of the curve.
Why is the Zenitel intercom system preferred by many?
Zenitel intercom systems stand out due to their crystal-clear audio quality and reliability, ensuring effective communication even in the most challenging environments.
How does the connection with Zenitel distributors benefit Amax customers?
Being closely connected to Zenitel distributors allows us to provide our clients with prompt access to the newest products and upgrades, ensuring top-notch communication security.
Do you offer customised integration of Zenitel products?
Absolutely! We understand the unique requirements of each client, offering personalised solutions that seamlessly integrate Zenitel products for optimal security.
Speak to our Zenitel specialist
Get in touch with us today to find out more about how we can help you with Zenitel products & services.