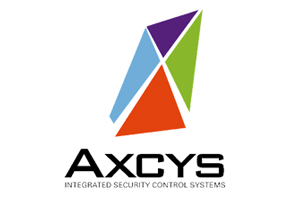 Axcys Integrated Security Control & Amax Fire & Security
Most notable is the Axcys Security Software, Patented e-LocX, Globals Electronic Door Overlocking System and their Wireless Retrofit Individual Unit Alarm, as well as many other unique product solutions.
The Axcys manufacturing facility has been organized to effectively manufacture all of its products in a very efficient manner, enabling them to provide you with the highest quality products at a competitive price.
Furthermore, having all aspects of manufacture under direct control, Axcys can monitor the production quality of every product at every stage of manufacture. Using the latest in robotic machinery, a partnership with Axcys brings huge benefits to our customers in the high standard of security we can guarantee.
Axcys Security Control: Synonymous with Excellence
In the realm of security, control is paramount. Axcys security control systems epitomise this belief by offering intricate yet user-friendly interfaces that empower users. Their state-of-the-art integrated security controls are backed by cutting-edge technology and innovative design. Through our partnership with Axcys, we at Amax are able to infuse these groundbreaking systems into our projects, ensuring heightened safety and a streamlined user experience.
Axcys Integrated Security Control Systems: The Future of Safety
Embracing Axcys integrated security control systems translates to an investment in the future. With a keen eye on evolving security threats, Axcys continually updates its systems, ensuring they remain contemporary and effective. At Amax Fire & Security, we leverage this forward-thinking approach, integrating these systems into bespoke solutions. The outcome? Security that's not just about today, but tomorrow and beyond.
Bridging Gaps with Axcys Access Control
Access control systems by Axcys are not just about regulating entries and exits. They're about providing holistic, round-the-clock security solutions. At Amax, we've seen firsthand the transformative power of Axcys access control systems. By embedding these systems into our service spectrum, we assure clients of a security blanket that's thorough, intuitive, and always alert.
What makes Axcys security control systems distinct from others?
Axcys security control systems stand out due to their blend of innovative technology, user-friendly design, and adaptability to evolving security challenges.
How do Axcys integrated security control systems enhance Amax's security offerings?
By integrating Axcys's state-of-the-art systems, Amax enhances its security solutions, offering clients a more robust, intuitive, and future-proofed security setup.
Is customisation possible with Axcys access control when used with Amax services?
Absolutely. Our close collaboration with Axcys ensures that we offer customised solutions tailored to individual client needs, ensuring optimal security outcomes.
Speak to our Axcys specialist
Get in touch with us today to find out more about how we can help you with Axcys products & services.