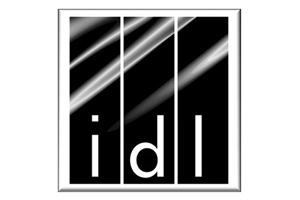 Amax Fire & Security's Association with IDL Security
At Amax Fire & Security, our commitment is to the ever-evolving needs of our valued clients. To ensure we consistently meet the gold standard in security solutions, we have forged a strong partnership with IDL Security, an esteemed name in the realm of safety. Together, our collaboration magnifies the assurance of security while providing solutions that are both advanced and reliable.
The Power of Integrated Design Limited
IDL, short for Integrated Design Limited, has made significant strides in the domain of security with its innovative designs and high-tech solutions. Their expertise lies in merging aesthetic appeal with superior functionality, creating products that don't just safeguard but also seamlessly fit into modern infrastructures. By incorporating their pioneering solutions into our portfolio, we're elevating the security experience for our clients.
How Amax and IDL Security Revolutionise Safety Standards
Security isn't merely about protecting; it's about anticipating potential threats and staying a step ahead. Our partnership with IDL Security embodies this philosophy. Their advanced systems, combined with our deep understanding of security dynamics, means we offer solutions that anticipate, adapt, and assure protection. Be it for businesses, institutions, or homes, our combined prowess promises unmatched security fortifications.
Redefining Protection with IDL and Amax
When two stalwarts in the security industry come together, the result is an unparalleled amalgamation of trust and technology. IDL's cutting-edge offerings, integrated into Amax Fire & Security's robust solutions, provide a shield of protection that stands tall against challenges. We ensure that every space fortified by us is not just secure, but also future-ready.
IDL supplies a range of innovative manufactured products encompassed in the award winning Fastlane and Door Detective brands, offering unique features to suit your security needs. IDL provides customization along with system design and integration, consultancy and project management services.
Fastlane – The technical and aesthetic leader in the turnstile world. Award winning Fastlane Turnstiles have a comprehensive range of products to suit your needs.
Door Detective – The Market leading tailgating detection system to enhance your security and peace of mind.
What makes the partnership between Amax and IDL Security unique?
Our collaboration with IDL Security brings together two industry giants. While we, at Amax, excel in personalised security solutions, IDL brings innovative technology to the table. Together, we deliver unmatched protection.
How do Integrated Design Limited products fit into Amax's offerings?
Integrated Design Limited products complement our solutions, offering a perfect blend of technology and design. We integrate them seamlessly, enhancing our systems' reliability and user experience.
Are there custom solutions available using IDL products with Amax?
Yes, absolutely. We pride ourselves in crafting tailored solutions, and with the inclusion of IDL products, we can further personalise our security offerings to cater to specific client needs.
Speak to our IDL specialist
Get in touch with us today to find out more about how we can help you with IDL products & services.