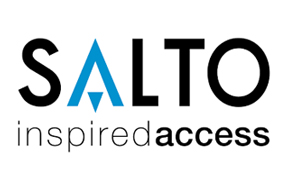 Salto Systems Partnership with Amax Fire & Security
Our alliance with Salto Systems embodies our dedication to providing world-class security solutions. Salto Systems, celebrated for their superior access control technologies, has been a game-changer in security solutions globally. By melding Amax Fire & Security's expertise with the innovation from Salto, we ensure the delivery of unrivalled, reliable, and efficient security solutions for our clients.
Salto Access Systems: The Apex of Security
There's a reason why Salto access systems are globally recognised. Their pioneering approach to integrating cutting-edge technology into their access systems ensures reliability at every touchpoint. At Amax Fire & Security, we pride ourselves on integrating such top-tier Salto security systems into our tailored solutions, offering both residential and commercial premises robust protection and peace of mind.
A Seamless Entry with Salto Door Access Systems
With the inclusion of Salto door access systems into our offerings, we guarantee an unmatched blend of security and ease-of-use. Salto has meticulously crafted their door entry system to provide swift, secure, and smooth access, ensuring that security never becomes a hindrance. As a dedicated partner, we've seen firsthand how Salto's impeccable systems have elevated the security experience for our clients.
Customised Solutions with Salto Access Control Systems
Understanding the unique requirements of each client is paramount. Leveraging the flexibility and adaptability of Salto access control systems, we customise every installation. Whether you require a solution for a vast commercial complex or a cosy residential space, our collaboration with Salto ensures your security setup is both effective and bespoke.
SALTO Systems are in use in a diverse range of industries and areas, including:
Commercial
Education
Government
Healthcare
Hospitality
Leisure and Entertainment
Transport
Their expertise makes them a valued partner of Amax Fire and Security. 
Why has Amax Fire & Security chosen to work with Salto Systems?
Salto Systems epitomises excellence in access control. Their continuous innovation, top-tier products, and emphasis on client satisfaction align seamlessly with our ethos, making this partnership a natural fit.
How do Salto door entry systems enhance security?
Salto door entry systems incorporate advanced technology, ensuring swift yet secure access. Their systems are intuitive, easy to manage, and adapt to diverse security requirements, ensuring comprehensive protection.
Can Salto access control systems be integrated into existing security setups?
Absolutely. Salto's versatility allows for seamless integration into varied security architectures. With our expertise, we ensure this integration is smooth and augments your existing security.
Speak to our SALTO Systems specialist
Get in touch with us today to find out more about how we can help you with SALTO Systems products & services.