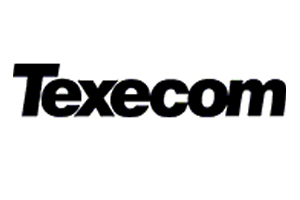 Texecom & Amax Fire & Security: Reinventing Safety Together
Texecom is Europe's largest independent security alarm specialist, providing bespoke design solutions that protect people and property throughout the world. We selected Texecom as their equipment integrates seamlessly with our solutions for our prime residential and commercial projects. The equipment's versatility is second to none – and we're proud that it is manufactured in British as well.
Texecom Alarm Systems: The Epitome of Reliability
When it comes to alarms, reliability is paramount. Texecom alarms stand out as a beacon of trust in the industry. From the innovative Texecom smartcom technology to the intuitive Texecom connect app, every product is a testimony to the brand's commitment to excellence. At Amax Fire & Security, we seamlessly weave these offerings into our bespoke solutions, ensuring every space, whether residential or commercial, is safeguarded with the best.
The Versatility of Texecom Wireless Alarms
With the rapid advancements in technology, wireless systems have become the need of the hour. Texecom wireless alarms lead the charge, offering flexibility without compromising on security. These systems are especially invaluable for spaces where wired installations might be challenging. Our experts at Amax are adept at leveraging this technology, crafting personalised solutions for diverse needs.
Innovative Control with the Texecom Alarm Panel
Control is a vital aspect of security. Texecom alarm panels have been meticulously designed to offer users unparalleled control over their security setup. With intuitive interfaces and a myriad of features, these panels put security right at the fingertips of users. As part of our offerings, we integrate these panels, ensuring our clients always remain in charge.
Premier Elite Series
Banks
Museums
Schools
Hospitals
Luxury Homes
Commercial Buildings
Premier Series
Retail Premises
Premium Residential
Offices
Small Commercial
Veritas Series
Residential Properties
Small Retail
Light Commercial
What sets Texecom alarms apart from the rest?
Texecom alarms are built on a foundation of innovation and reliability. From their smartcom technology to the user-friendly connect app, they ensure optimal performance and ease of use for all users.
Why opt for a Texecom wireless alarm system?
Texecom wireless alarm systems offer a blend of flexibility and efficiency, making them ideal for spaces where wired installations may be impractical. They maintain top-notch security standards, ensuring peace of mind.
How user-friendly is the Texecom alarm panel?
The Texecom alarm panel is designed with users in mind. Its intuitive interface, coupled with a range of features, ensures even individuals unfamiliar with technology can navigate and control their security systems with ease.
Speak to our Texecom specialist
Get in touch with us today to find out more about how we can help you with Texecom products & services.