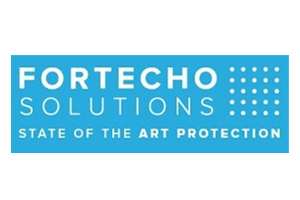 Fortecho: A Premium Partnership with Amax Fire & Security
At Amax Fire & Security, we're not just dedicated to delivering cutting-edge security services but to forming strong alliances that enhance the quality and breadth of our offerings. That's why our partnership with Fortecho Solutions stands as a testament to our commitment to premium quality and innovation in security.
Fortecho Solutions is a key partner of Amax Fire and Solutions. They are an international Active RFID solution provider based in the UK, and with offices in mainland Europe, Australia, and the USA.
They work closely with RFID manufacturers to design bespoke OEM hardware to optimum levels of technical and industry expertise. This includes a variety of system integration, consulting and professional services.
This expertise makes Fortecho Solutions a critical partner of Amax Fire and Security.
Fortecho Alarms: Synonymous with Reliability
The core essence of a security solution lies in its ability to promptly alert its users to potential threats. Fortecho alarms, renowned for their precision and rapid response, fit this bill perfectly. Integrating Fortecho alarms into our service bouquet allows us to provide our clientele with top-tier solutions that aren't just technologically advanced but are inherently reliable. From high-profile venues to private residences, these alarms stand guard, ensuring unparalleled protection.
Unrivalled Security with Fortecho Equipment
When it comes to equipment that's both state-of-the-art and durable, Fortecho equipment is second to none. We, at Amax Fire & Security, proudly employ this equipment in our projects, ensuring that our clients benefit from its advanced capabilities. From sensors to monitoring devices, Fortecho equipment is designed to offer comprehensive protection, making it an indispensable part of our security setup.
Delivering Tailored Solutions with Fortecho Solutions
Every security challenge is unique. Understanding this, our collaboration with Fortecho Solutions allows us to offer tailored security setups for our clients. Their range of products and expertise means we can craft solutions that perfectly match individual requirements, ensuring optimal protection.
Fortecho Lite is a scaled-down version of the museum-grade Fortecho system, suitable for residences, private collections, small galleries and temporary exhibitions. It is a standalone, touchscreen solution which offers the same wireless, 24/7 monitoring of paintings, prints, display cases, sculptures and other valuable artefacts on a smaller scale.
This is a rugged, weatherproof and flexible solution for the protection of high-value assets in factories, warehouses, server farms, office buildings and constructions sites across a wide variety of industrial sectors.
Fortecho Marine is designed specifically to ensure the security and environmental safety of high-value assets on board luxury yachts and other large marine vessels. It offers a similar array of cutting-edge wireless sensors to the museum-grade Fortecho system, expressly adapted to meet the particular demands of ships out at sea and at berth.
What makes Fortecho alarms stand out from other alarms?
Fortecho alarms are designed for instant, precise alerts, ensuring that any threat is rapidly detected. Their integration with advanced technologies makes them one of the industry's leading alarms.
Can Fortecho equipment be integrated with other security systems?
Absolutely. Fortecho equipment is designed for seamless integration, ensuring it can easily fit into diverse security architectures while enhancing overall protection.
How does Amax customise Fortecho Solutions for individual clients?
We work closely with Fortecho Solutions, tapping into their expansive product range and expertise to design security systems that meet the specific needs and preferences of each client.
Speak to our Fortecho Solutions specialist
Get in touch with us today to find out more about how we can help you with Fortecho Solutions products & services.